El autor de mangas para adultos "Kyokucho (きょくちょ)" publicó una actualización en Twitter revelando que la adaptación al anime de su doujinshi Kaede to Suzu ha tomado la primera posición en el ranking de animes para adultos de la plataforma MyAnimeList, superando a producciones como Imaizumin Chi wa Douyara Gal no Tamariba ni Natteru Rashii (Imaizumi's Place Became a Gal Hangout Spot for Some Reason), Master Piece The Animation y Garden: Takamine-ke no Nirinka – The Animation.
La serie mantiene una calificación de 7.80 puntos a través de más de 1,900 reseñas, seguida por Imaizumin Chi wa Douyara Gal no Tamariba ni Natteru Rashii con una calificación de 7.79 puntos a través de más de 6,700 reseñas. La diferencia en la cantidad de calificaciones es notable, pero cabe señalar que no ha habido malas intenciones (poner un diez o un uno de calificación a propósito), por lo que incluso se podría decir que la comunidad de consumidores de este género "es más sana".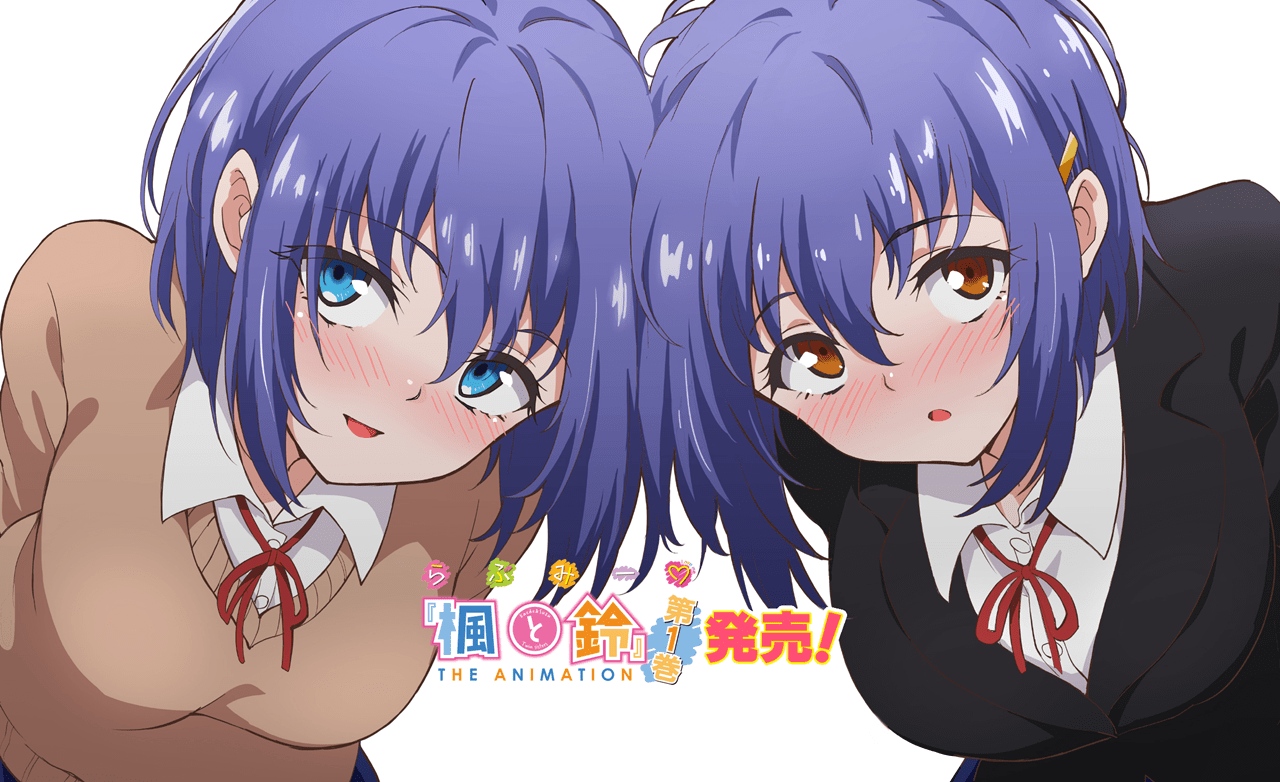 Por otra parte, el primer OVA fue lanzado el pasado 25 de marzo en Japón y contó con la producción de Studio 1st de Pink Pineapple. La producción de un segundo episodio está confirmada y la sinopsis del primer escribe:
[Historia 1] Un día después de las clases, Kaede, la presidenta del consejo estudiantil, y Hayato, el secretario, son citados en la sala del consejo estudiantil por Suzu, la hermana gemela de Kaede. Kaede siente curiosidad por una misteriosa caja que hay en su escritorio, y cuando mete la mano en ella, sus manos quedan retenidas…
[Historia 2] Hoy es el día del festival cultural. La clase del protagonista decide tener un maid-café, y las chicas vestidas con uniformes de maids son muy activas. Por supuesto, su compañera Kaede no es una excepción, vestida de maid y atendiendo a los clientes. Mientras tanto, Suzu, que había venido de visita con su atuendo de maid por alguna razón, me ofreció un misterioso interruptor. Enciendo el interruptor para probarlo y de repente Kaede empieza a retorcerse. Aparentemente hay un vibrador metido en su coño, ¿qué se les ha metido a estas gemelas?
Fuente: Cuenta Oficial de Twitter vía EroEro News
原作:きょくちょ「らぶみー」(文苑堂)/監督・演出・絵コンテ:太多秀太/キャラクターデザイン・作画監督:マツジュン/アニメーション制作:スタジオ1st/製作:ピンクパイナップル | Kaede to Suzu The Animation